WhatsNew:
Our web site

The Elite Threading is proud to have a web site to give our customers easier access to make appointments, view services, and see photo's of actual customers and their services they enjoyed from our staff.
Newsletter:
Interested in hearing from us?

If you would like to hear from The Elite Threading with special offers, news, tips, please enter your name and e-mail address in the box below. You will need to check your e-mail and accept that you would indeed like to subscribe to The Elite Threading. You may unsubscribe at any time.
Locations:
We have 3 locations to serve you

The Elite Threading has three locations, two in Chicago and one in Plainfield. Call to make an appointment near you today! Or, use our on-line appointment software by clicking the image below to see what time works best for your schedule.
Eye Lashes:
Cat Eye
We do apply individual eye lashes which will give you cat eye look.
Glamour
We do apply individual eye lashes to give you fuller and glamour look.
Natural
We do apply individual eye lashes the way it looks natural.
Book your appointment!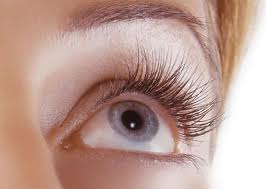 What is Eyebrow Henna?
How many of you know about eyebrow Henna? Eyebrow Henna is a temporary eyebrow tattoo. Eyebrow Henna will define your eyebrow without the need for eyebrow pencil or brow powder. It will cover gray hair as well, and it will last a week to two weeks depending on how your skin reacts to it. I like to call it the eyebrow fill-up. Try it. It's a wonderful way to make your eyebrows look perfect.